Through the year, an occasional Parish Walk is organised. The date, time, route and meeting point, and expected time of return will be advertised on the Events page of this website, on the 2022 Parish Walks page, and on High Ham News and Events Facebook group.
Battle of Langport Anniversary Parish Walk 20th July
Which are you, Royalist or Puritan? A belated walk to mark The Battle of Langport 10th July 1645, the battle site located in the southerly end of High Ham Parish. Walkers from HH and Huish Episcopi used footpaths to access the site of the battle, which was a Parliamentarian victory late in the First English Civil War which destroyed the last Royalist field army and gave Parliament control of the West of England, which had been a major source of manpower, raw materials and imports for the Royalists. Of the 8 walkers, I was the only Royalist, the rest, Puritans! Thank you to Shirley Robinson for leading the walk.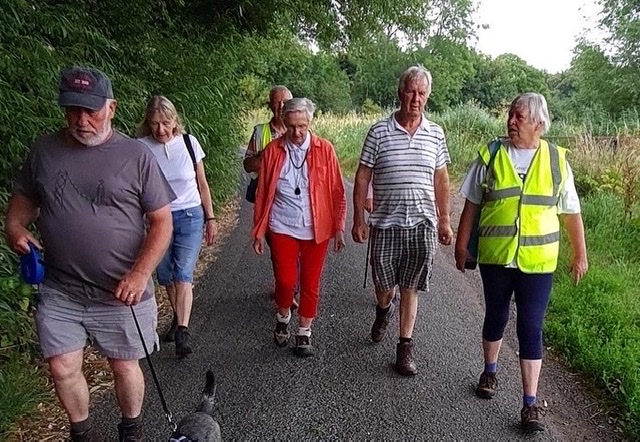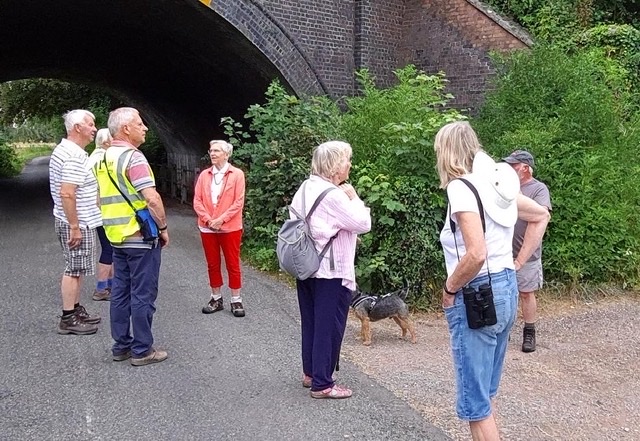 Platinum Jubilee Parish Walk 4th June
Dave Vigar led 21 one of us into the woods…a lovely walk Parish Walk across fields to Turn Hill, Wood Lane to Breech Woods and across more fields back to HH. The sun shone, the rain never came. 3/4 years ago the regular HH Parish Walks stopped - look out for news of another Parish Walk, later in the year.