St Andrews' Bellringing Team
If a beginner or experienced - If you are interested in joining the St Andrew's ringing team, contact Tower Captain John Vigar 01458 250536 Ringing practice first Wednesday of the month, 7.30
April '22 The Scriven family gathering on the 18th April at St Andrew's High Ham. They rang half-muffled rounds in memory of Vera Scriven. Maggie Hibbert leading. The muffles were gifted to St Andrew's ringers by the family. The Scriven family  have a long tradition of ringing. 2 of the Scriven ringers are novices and were supported by other members of the family who ring at Long Sutton.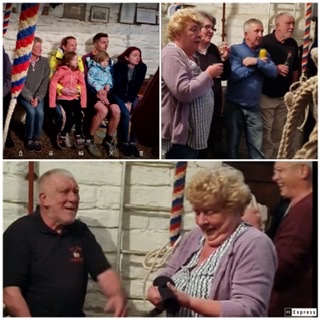 February 6th '22 Accession Day. Queen's, Call Changes and Rounds were rung by the team to mark 70 years of the reign of Queen Elizabeth.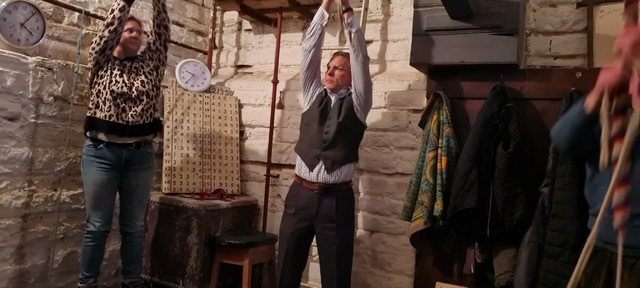 December '21 The bells were rung before the annual 'Carols Round the Christmas Tree', and on Christmas Eve in between resting and chat! Video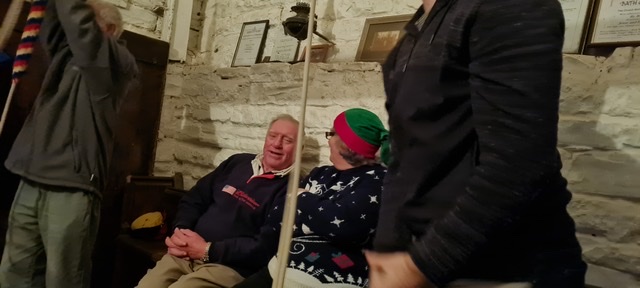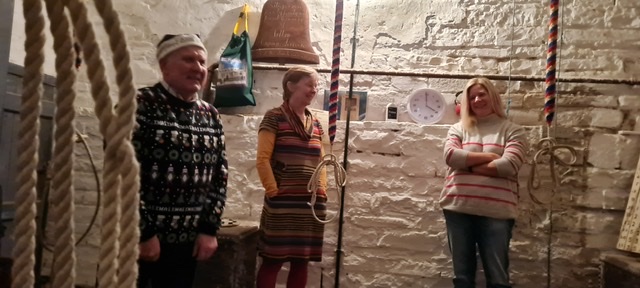 NOVEMBER '21 Remembrance Sunday  The bells of St Andrew's High Ham were rung half-muffled this morning for Remembrance Sunday: Tower Captain - John Vigar, and the other ringers: Andrew Vigar, Geoff Webb, Amanda Chuter, Caroline Murray-Gourlay, Nick Fear, Kay Vigar, Kay Vigar, Mary Magwick, Maggie Hibberd. Video
 
4th August '21  The bellringers are back after 17 months of silence - the last time the bells were silent for so long was in 1919. The ringers: John and Jane Vigar, Amanda Chuter, Caroline, Nick Fear, Mary Magwick, Debbie Ford, Geoff Webb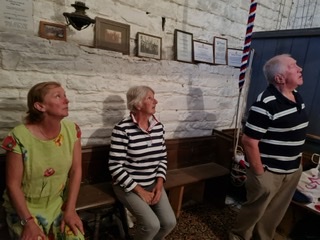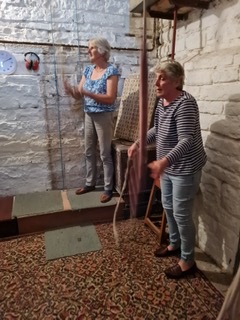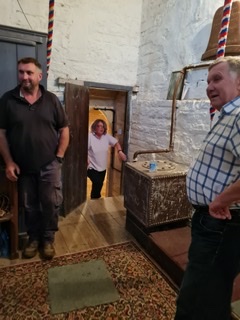 November '20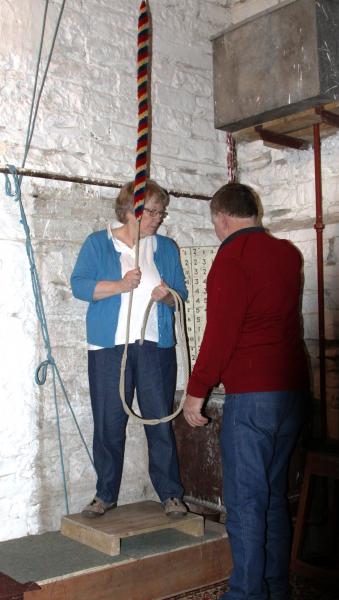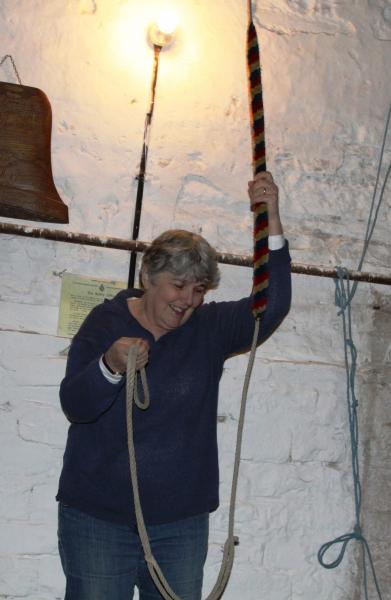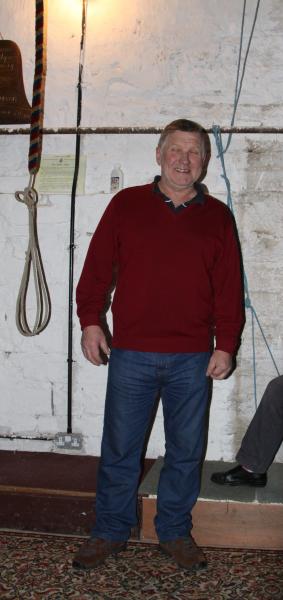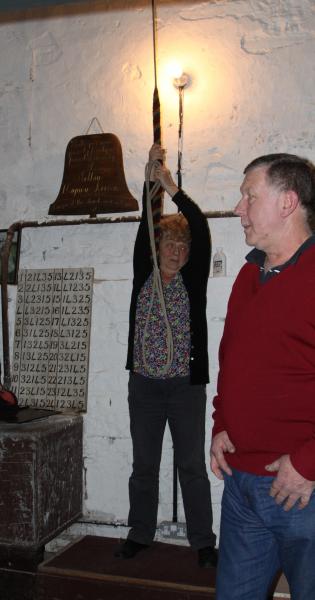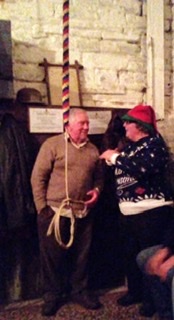 Debbie giving advice to Geoff at  2019 pre-'Carols Around the Christmas Tree' ringing.  
Christmas Eve 2017