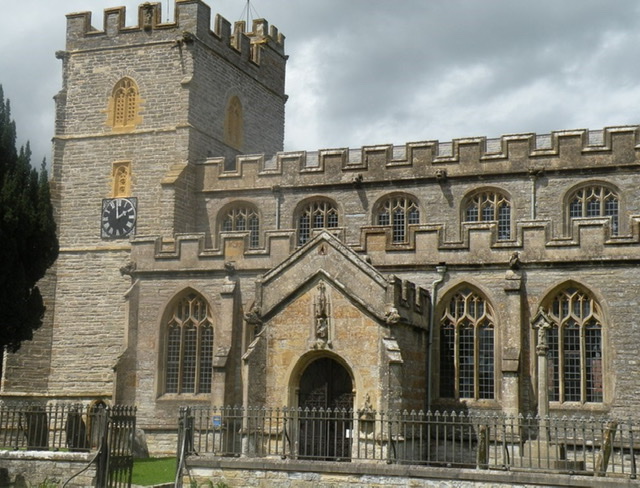 St Andrew's News and Information
If anyone in the parish cannot travel to St Andrew's Church, or is unable due to illness, and would like to receive Communion at home, please contact MIKE TOTTLE 01458 252237
Click to arrange a wedding, baptism or funeral
There's is a monthly pattern of services, alternating between Eucharist at 11am, an early Communion at 8am, and Evensong and school services and special celebrations for the great annual feasts such as Christmas, Easter, Harvest and Remembrance Sunday. Service dates and times
Standing broadside to the village green in the heart of the village, the present church of St Andrew dates from 1476, when it was built to replace the earlier Norman foundation, itself a successor to the original 10th century church. Until the Reformation, it was controlled by the great Abbey of Glastonbury; today it forms part of a benefice comprising High Ham, Huish Episcopi and Aller. It is listed as a Grade I by English Heritage.
The exterior is dominated by the tower, whose lower part dates from the 14th century, while the outside walls of both nave and aisles are topped by battlements, with some of Somerset's quirkiest and most outstanding hunkypunks (local idiom for gargoyles) draining the roof.
Once through the porch, with its medieval statue of St Andrew and his saltire above the door, you'll find a church suffused with light, where the eye is immediately drawn to the rood screen dividing the nave from the chancel. Elegant and exuberant, this wooden structure, completed in 1499, is St Andrew's greatest treasure.
The oldest liturigical piece in the church is the Norman font, dating from around 1120, and the nave is overlooked by a positive troupe of carved angels. There are six bells; these are rung regularly - for information about the bellringers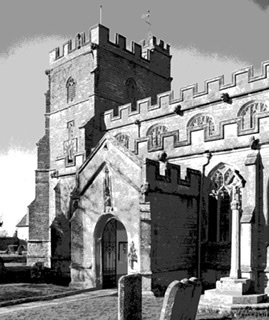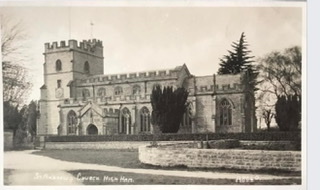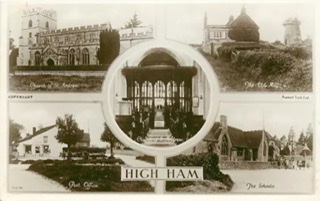 Explore
some graves and monuments in St Andrew's Church and graveyard - website page written 2012